Herausgegeben von Robert Silverberg
Die zweite Hälfte dieser legendären Anthologie umfasst die besten SF-Erzählungen aus den Jahren 1948 bis 1963. Dabei reicht das Spektrum von Highlights der Weltraum-SF (Cordwainer Smith, Ray Bradbury) bis zum Aufbruch des Genres in die Gefilde der modernen Literatur (Daniel Keyes, Roger Zelazny). Jede einzelne dieser Geschichten ist ein Juwel, das bis heute nichts von seinem Glanz verloren hat.
Mit einem Klick aufs Bild gibt es jetzt die Story »Der Himmel auf dem Mars« von Ray Bradbury als Kostprobe aus Robert Silverbergs HALL OF FAME: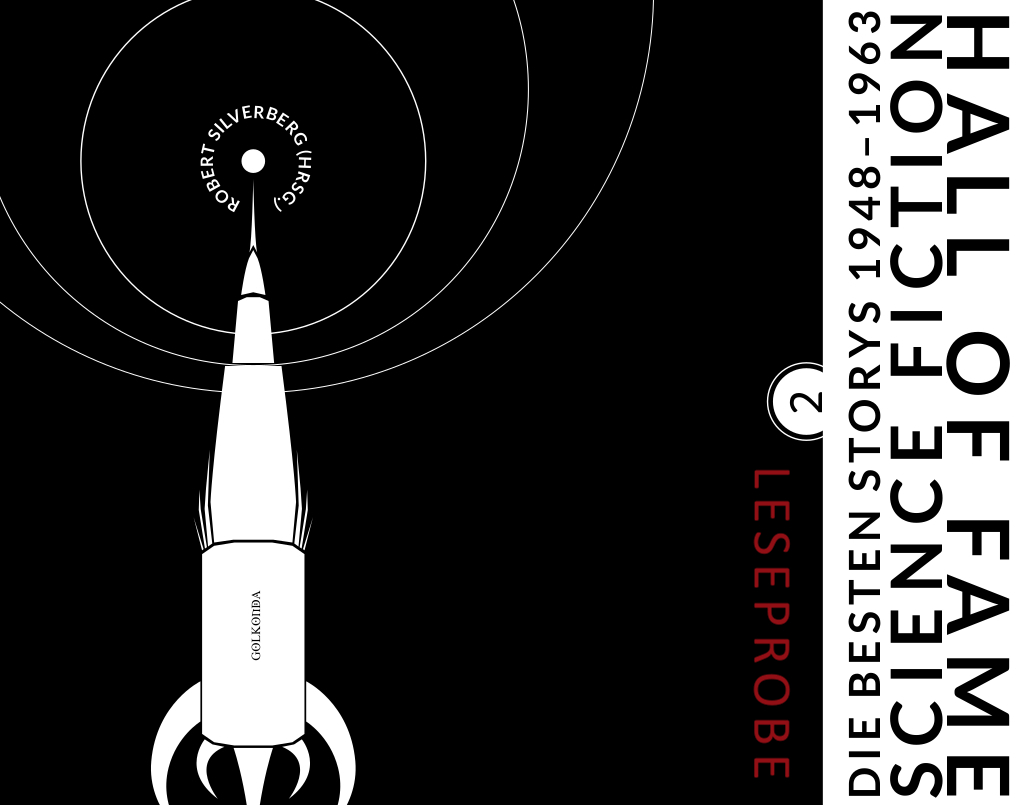 Γ »Scanners Live in Vain« von Cordwainer Smith (1950)
Γ »Mars Is Heaven!« von Ray Bradbury (1948)
Γ »The Little Black Bag« von C. M. Kornbluth (1950)
Γ »Born of Man and Woman« von Richard Matheson (1950)
Γ »Coming Attraction« von Fritz Leiber (1950)
Γ »The Quest for Saint Aquin« von Anthony Boucher (1951)
Γ »Surface Tension« von James Blish (1952)
Γ »The Nine Billion Names of God« von Arthur C. Clarke (1953)
Γ »It's a Good Life« von Jerome Bixby (1953)
Γ »The Cold Equations« von Tom Godwin (1954)
Γ »Fondly Fahrenheit« von Alfred Bester (1954)
Γ »The Country of the Kind« von Damon Knight (1956)
Γ »Flowers for Algernon« von Daniel Keyes (1959)
Γ »A Rose for Ecclesiastes« von Roger Zelazny (1963)
---
»Eine Basisbibliothek der Science-Fiction-Kurzgeschichte!«
Kirkus Review
---
Deutsche Erstausgabe
Aus dem Amerikanischen
von Eva Malsch, Thomas Ziegler u. a.

Klappenbroschur | ca. 400 Seiten | ca. € 18,90
ISBN 978-3-944720-56-2
E-Book | ca. 400 Seiten | ca. € 9,99

ISBN 978-3-944720-58-6
Das Buch erscheint im März 2018.